Legal operations management
HighQ for corporate legal departments
Transform your department with an integrated legal operations hub
Streamline your legal operations in a single platform
Optimise and simplify the way your legal department works with HighQ. Our legal operations platform takes the hassle out of contract lifecycles, documents, managing services requests, matters, outside counsel, and more.
HighQ helps you tackle common challenges
01:12
Our investment in HighQ has enabled us to consolidate our legal technology, leading to cost savings of 40%.
HighQ for corporate law departments
Understand why HighQ is your platform to help reduce response times for legal service requests, streamline matter management, proactively mitigate risk, easily manage legal spend, and much more.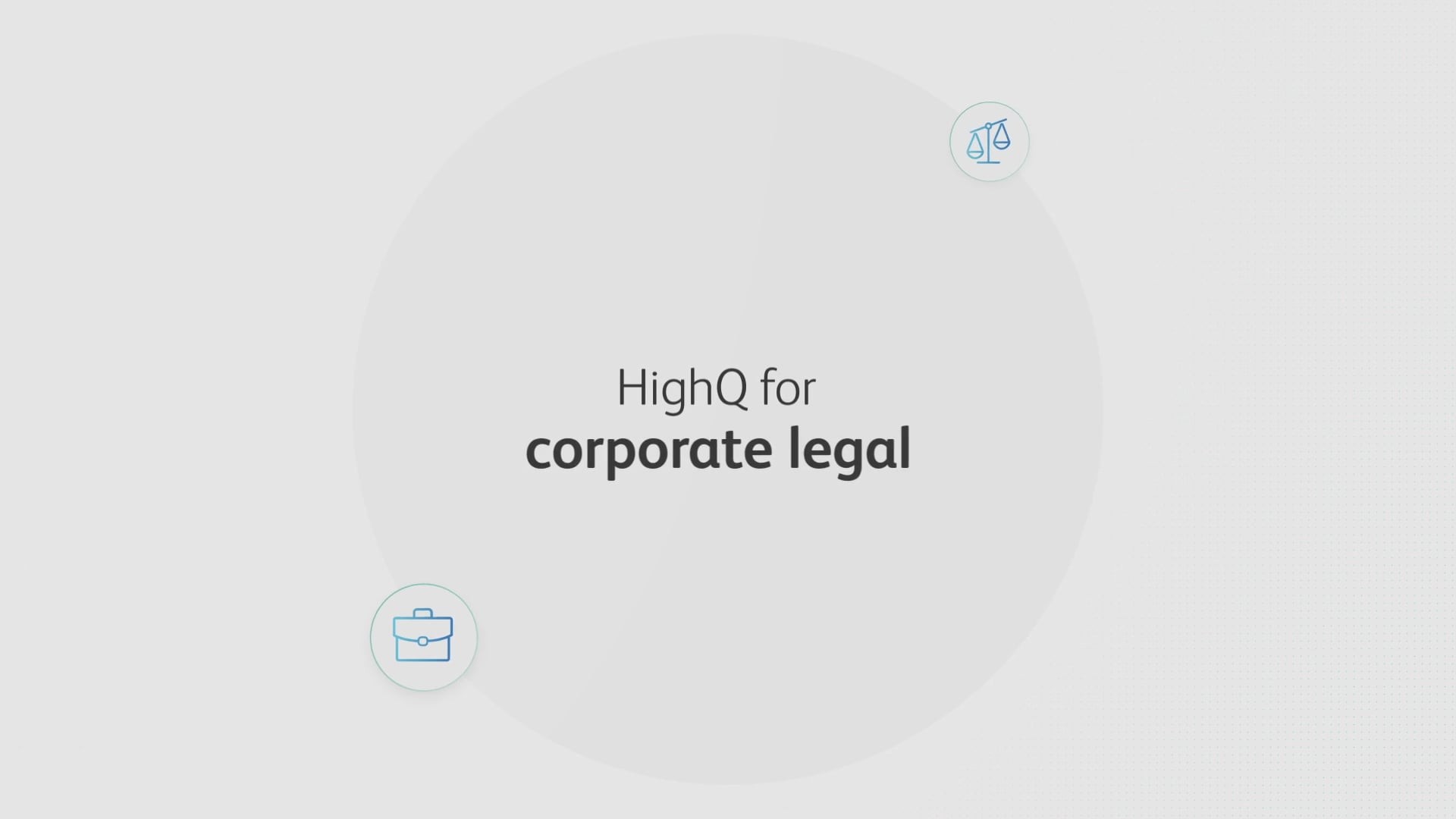 01:56
7 Ways to Boost Your Legal Department's Performance
Success comes easily when you have the following processes in one place. Transform your legal department with HighQ.
---
Want to see HighQ in action?
See how HighQ can make your legal department more secure, efficient, and innovative